HAPPY EASTER!
Now that Spring is truly here, we've been shipping standup paddleboards and SUP paddles to all corners of the country...recent shipments went to Alaska, Minnesota, Washington, New Hampshire, New York, Virginia, Connecticut, Florida, Indiana, Texas, Puerto Rico, and New Jersey to name a few...our
customer's testimonials
say it better than we ever could...
Double boxed SUP's waiting for freight pick up from our shipping department...
Of course, we've had a number of travelers in town for Easter picking up boards and paddles as well...Sergio from Half Moon Bay will be enjoying his new SUP today before returning home to the SF Bay Area...
Santa Barbara locals Kevin and Jason, both brought home an Easter surprise to their families yesterday...;-)
Flatwater paddling beauty...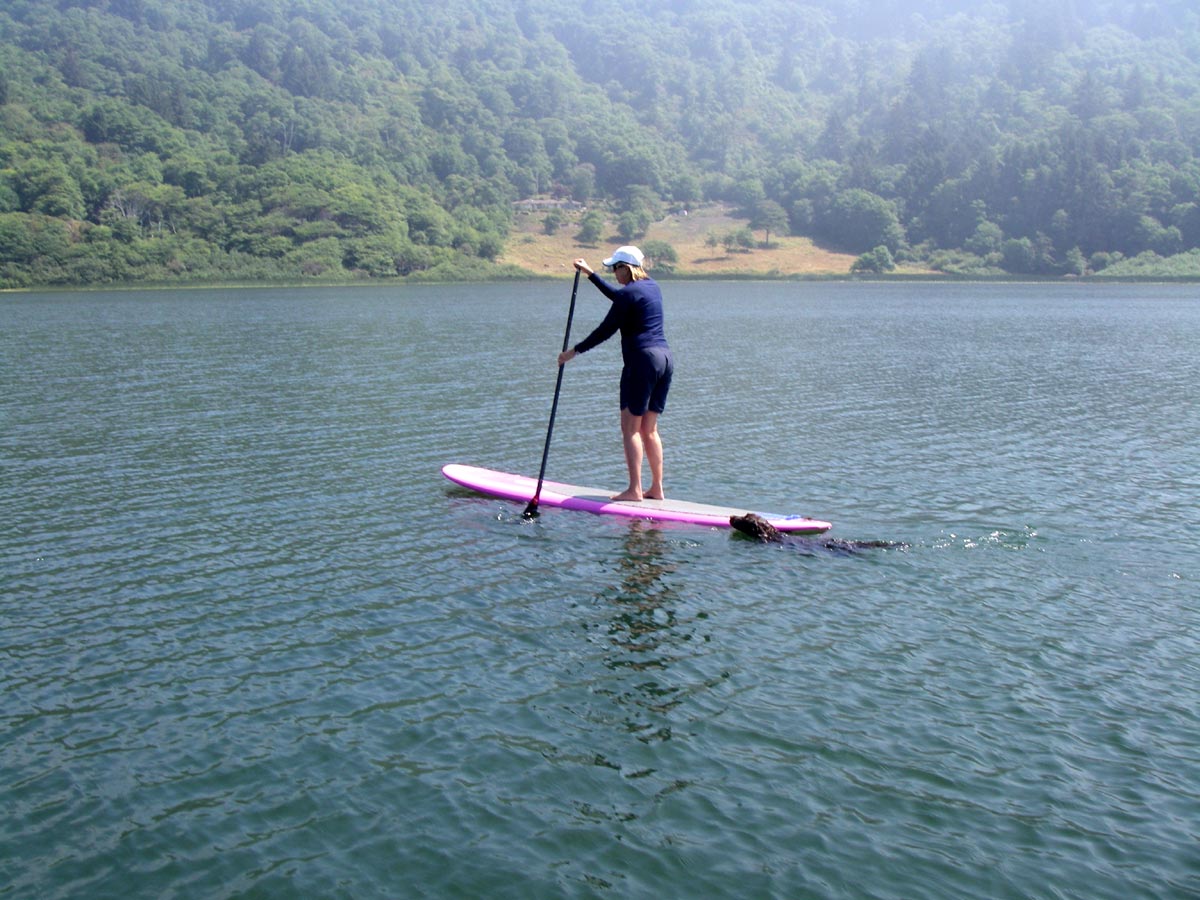 Man's best friend along for the ride...
The essence of standup paddling...F U N !!!
If you need any help with your SUP buying decision, we're here to help...
We have the most experienced SUP sales staff on the planet...
Flatwater cruising to paddle racing to all arounders...to wave rippers...and everything in between...
We are a
REAL SUP SHOP
...not just a cheesy ecommerce site with the same generic thumbnails of boards NOT in stock...VAPORWARE...trying to sell make believe...or, a surfboard, kayak, kiteboard, or windsurf shop with a few dusty clunkers in the back that they're trying to pawn off on a newbie...call or email us...you work too hard for your money to make a mistake...we'll help you navigate through the maze of cheap knockoff garbage that has infiltrated the SUP market like a computer virus...
NO WORRIES...WE ARE THE REAL DEALIO!!!
OUR CORE VALUES:
QUALITY...VALUE...SERVICE...EXPERIENCE...DEDICATION...INTEGRITY...
We bring SUP's in by the container...another one arriving this week...our inventory stays fresh...
A dedicated SUP store...with heaps of boards in our showroom, backed up by two warehouses fully stocked to satisfy EVERY discipline of the SUP paddler...
All of our SUP's have handles...
Shop
GALLERY
...
Labels: paddle boards direct, paddleboard warehouse, Santa Barbara standup paddle sports, standup paddle boards, SUP store