Congrats to
Hobie
team rider Chuck Patterson and
Starboard
team rider Zane Schweitzer for their respective 1st and 2nd place finishes at the
2010 Surftech SUP Shootout
held last weekend at Steamer Lane in Santa Cruz, Calif.
Chuck's proven his athleticism by winning prestigious races such as the 2008 Rainbow Sandals Battle of the Paddle, he's one of the leading stand up paddle big wave riders (Chuck was the first paddler to charge the Cortez Bank this winter) and he showed all who were at Steamer Lane on Santa Cruz's notorious Westside this weekend, that he is one of the world's best in waves of any size.
16 year old, Zane Schweitzer, got 2nd place in the Pro Division of the Surftech SUP Shootout at Steamer's Lane in Santa Cruz. He is super stoked and loving his 8'0"x26" Starboard Tiki.
This is wonderful result especially after just coming back from Australia with a 6th Place in the wave event and 1st Place in the Race, and the Sunset Beach Pro 1st in the Junior Division in Hawaii. He clearly is loving the wave events and is on a roll.
Labels: 2010 Surftech SUP Shootout, Chuck Patterson, Hobie, Starboard, Zane Schweitzer
The sixth annual Malibu Downwinder took place yesterday afternoon...the start was from the water at Mugu State Beach, on the North side of Mugu Rock...and the finish was at (Secos) Leo Carrillo State Beach...~ 7 miles...
Proceeds from this race will be donated to the Santa Monica Mountains Natural history Association to help support the Leo Carrillo State Lifeguards and State Junior Guard Program...
Conditions were a little bumpy with residual South swell from the last few days crossed up with some windswell...it wasn't until the race was over that the typical sideshore winds kicked in...
Chuck Patterson on a SUP was clearly dominant in this race that also included prone paddleboards...even with his right wrist taped up from an injury...
The fight for 2nd place was tight between Jim Terrell and Tony Mueller...
Jim had let a wave go by not wanting to potentially damage his carbon race board in the shorepound...allowing Tony to drop in on the next one which results in a wipeout...
Thomas Shahinian narrowly avoiding disaster...
Jared Vargas loses control...
John Becker contemplates dropping in...then, hits the brakes...to avoid an expensive wave ride...
Ernie (EJ) Johnson...1st in stock 12'6" class...
Hobie team rider gets the wave of the day...
The finish line scene...
KA CHING!$!$
Matt Becker applying his surfing skills on the stock 12'2" Starboard...
CLICK FOR
IMAGE GALLERY
...
Labels: Chuck Patterson, Malibu downwinder, Malibu paddle racing, Malibu SUP, Santa Barbara standup paddle sports
Dunno if you've stumbled across any of the big wave SUP photos trickling out of Puerto Escondido, Oaxaca Mexico lately...
Edwin Morales
professional bodyboarder and XXL Billabong Monster Tube Award Photo winner, snapped this sick pit of Starboard team rider Ekolu Kalama at Playa Zicatela, aka the Mexican Pipeline...
Chuck Patterson
, Hobie team rider, was captured by photog Tim Ditty, dropping into some Puerto death pits...
You can catch CP's Puerto article at
SUPSURFMAG
I want to see video of the wipeouts...the Mexican Pipe is known for breaking boards and people...heaps have died here...
I used to trek down to Puerto (and environ) a couple of times a Summer to get out of the small wave Summer doldrums in Santa Barbara...and to keep tuned up for mysto Central & North Coast big wave spots...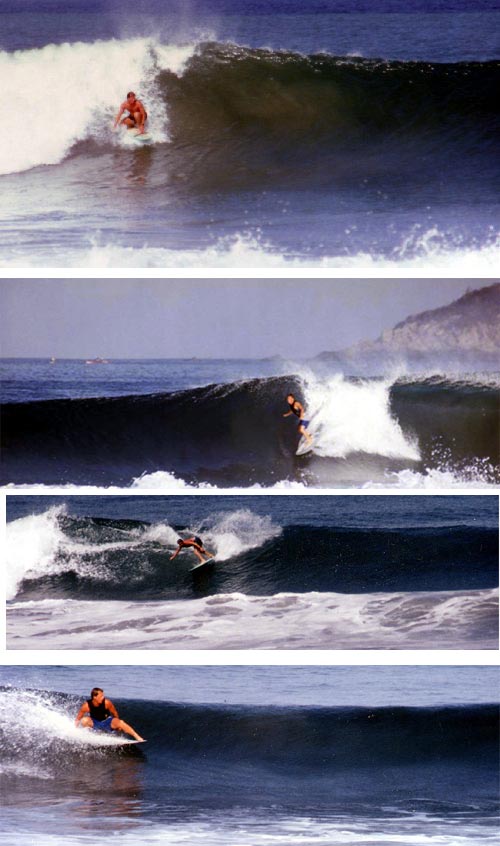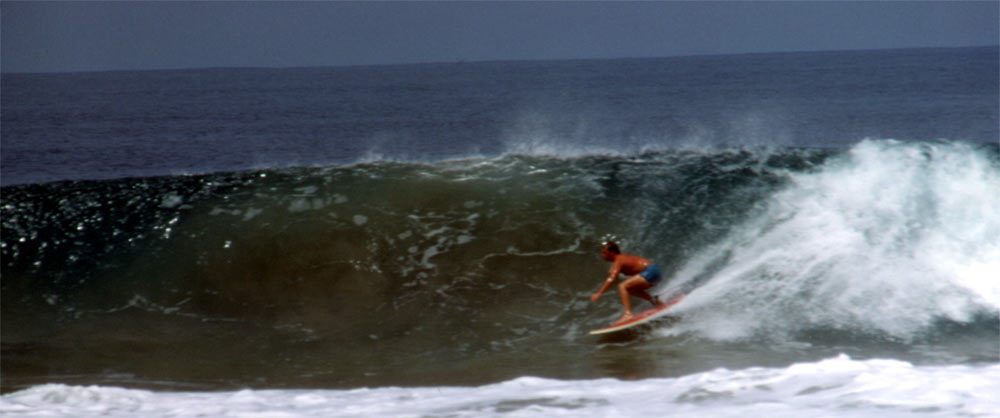 Had the pleasure of sk8ing and trading barrels with talented (&
tormented
) Dogtown skater
Jay Adams
...
Jay bumped into a few problemos along the way of life...but, he's trying to get it back on track...
There's always counseling available...even, in Mexico...;-)
Labels: Chuck Patterson, Ekolu Kalama, Hobie, Puerto Escondido SUP, Starboard