We're continuing to make good progress on the new renewable, and resource sustainable, bamboo versions of the popular
WARDOG fin designs
...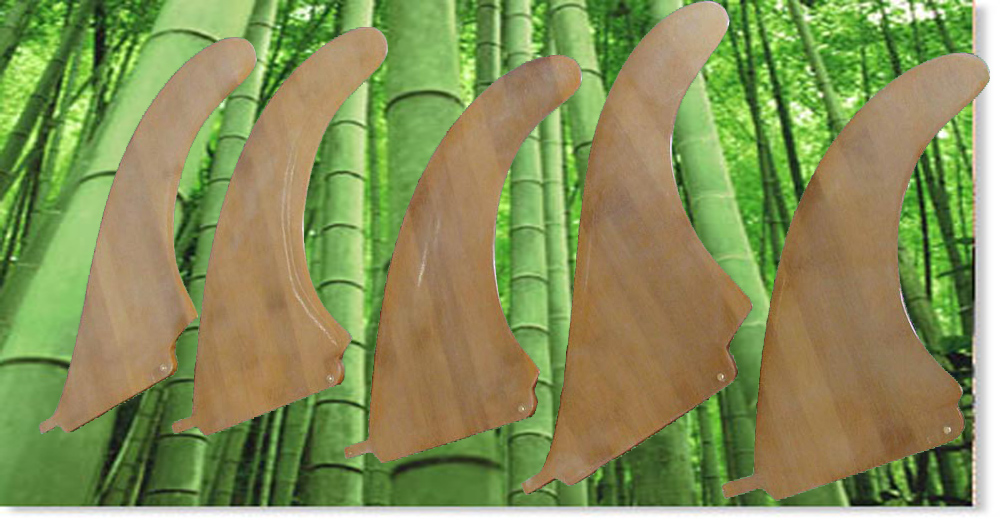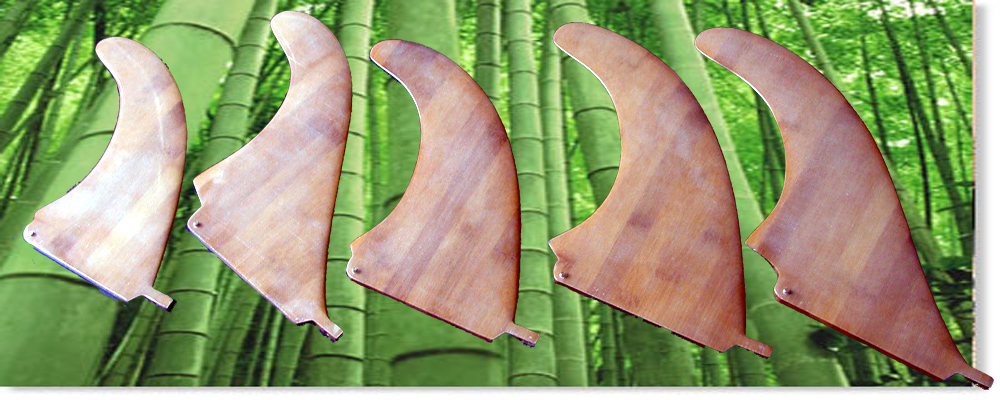 The bamboo cloth gives a kinda silky appearance to the bamboo wood...light, strong, and killer flex...
Labels: bamboo fins, bamboo SUP fins, Santa Barbara standup paddle sports, WARDOG fin designs
We just received the first iteration of the new bamboo
WARDOG fins
...
Shown here are the 8.75" FreeWeed and the WARDOG 9"...
We are working on US box first...dialing in the flex, foil, and fit...all good...
Next step is work on the various sizes...then, gradually move to Powerbox...
Our new 9'9" and 10'6" Imagine split travel SUP's ($1199) are shipping in a couple of days...we will also have a few one piecers ($999)...
The 9'9" quad +1 model will have orange pin stripe...and the 10'6" 2 + 1 will have gray pin stripe...we will be able to outfit them with bamboo fins for a truly resource sustainable board...should have them in stock around the end of the month...
Labels: 2 piece SUP, bamboo fins, Imagine ECO SUP's, Santa Barbara standup paddle sports, travel SUP