Gear Hauling 101
Van vs. Truck Conundrum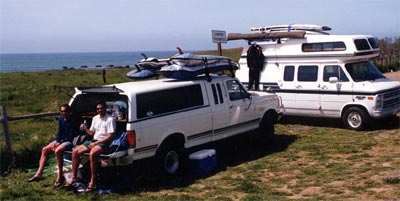 CAMPING PROHIBITED
Van and truck in camp mode.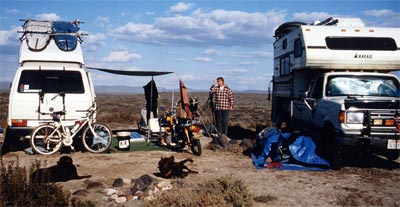 Baja Van vs. Baja Truck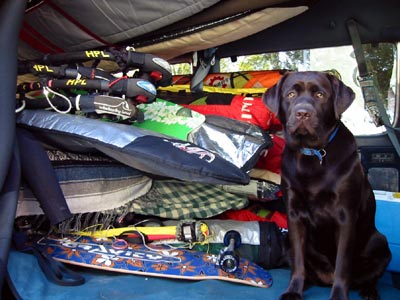 Annie wonders where she will ride.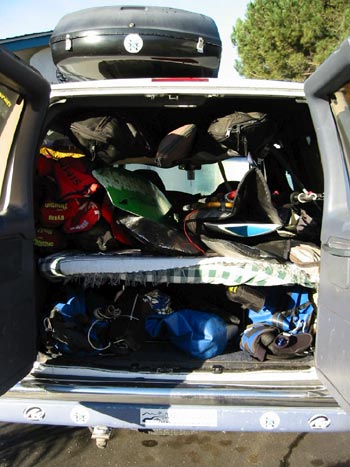 Van backloader...board ceiling.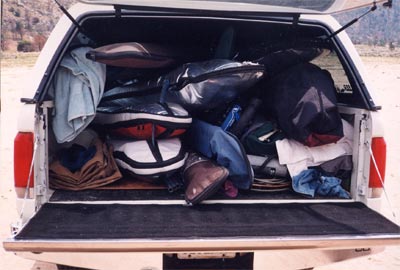 Truck with shell loaded up.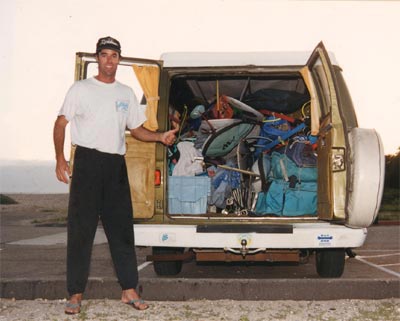 Mark thinks vans are great! Throw it in and GO!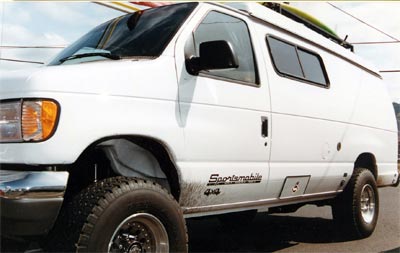 Nice Van!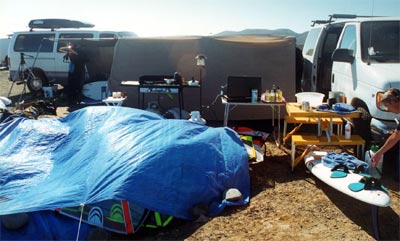 Baja van camping.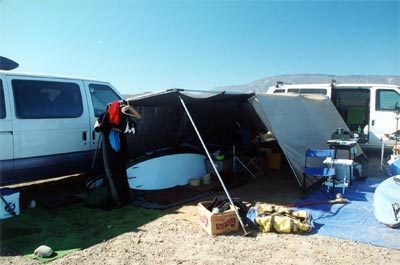 Baja van camping.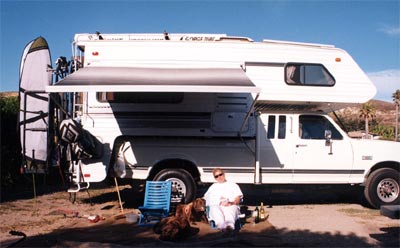 DEB_DOG's creature(s) comforts.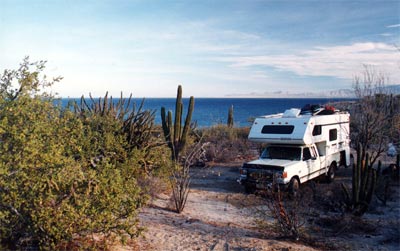 Truck camping in the Baja.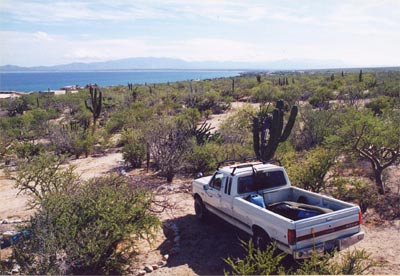 Truck versatility.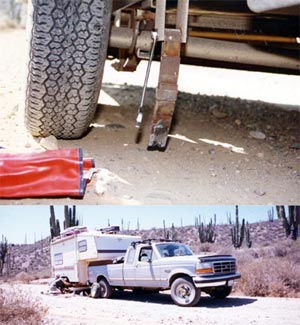 Trucks can pull trailers...but, even 5th wheels are not a good idea in the Baja.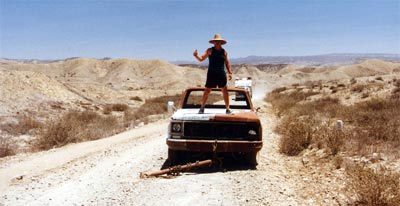 WARDOG gives trucks the "thumbs up", but owns a van also.



The great debate rages on. Will it ever get solved? Van vs. Truck. The reason you are here is that you have pretty much ruled out a motor(murder)home because you are a funhog that likes to haul your gear to places that don't cater to the Good Sam Club...maybe you even fancy camping in the Baja but don't like fancy camping in
the Baja.(more pics).
Vans are great. They ride smooth, you can sleep in them, your gear is secure, you can load them quickly...yada,yada,yada...

With a truck you get added versatility and a little rougher ride, along with the above. You can use the truck as a stand-a-lone throwing your gear in the back...rigged sails even. Put a shell on and you essentially have a van. Split the shell and the bed in half by using several sections of 3/4in. CDX plywood and you can sleep on top and have your gear stowed beneath out of site. Throw an overhead camper on and you have a 4x4 motorhome.

Transport your gear with a wheeless trailer and you won't have to climb up on top. You CAN also pull a trailerhouse (fifthwheel preferably) with a truck, but we would rather not. Wheel bearings, jackknifing, flat tires,long length, visibility, speed limits...

WARDOG gives the nod to trucks (owns two) because they are more versatile , while accomplishing the same task, but has always owned a van for all around convenience and comfort.